Month: February, 2014
You would never know by the weather today, but the last weeks here in Florida were quite chilly… (Chilly for my standards anyhow) and soup was high on my list of things to make. So for those of you still having arctic blasts from the north, here is something ridiculously easy to throw together on a cold weeknight.
It is absolutely delicious and satisfying. What more could you want for a winter meal?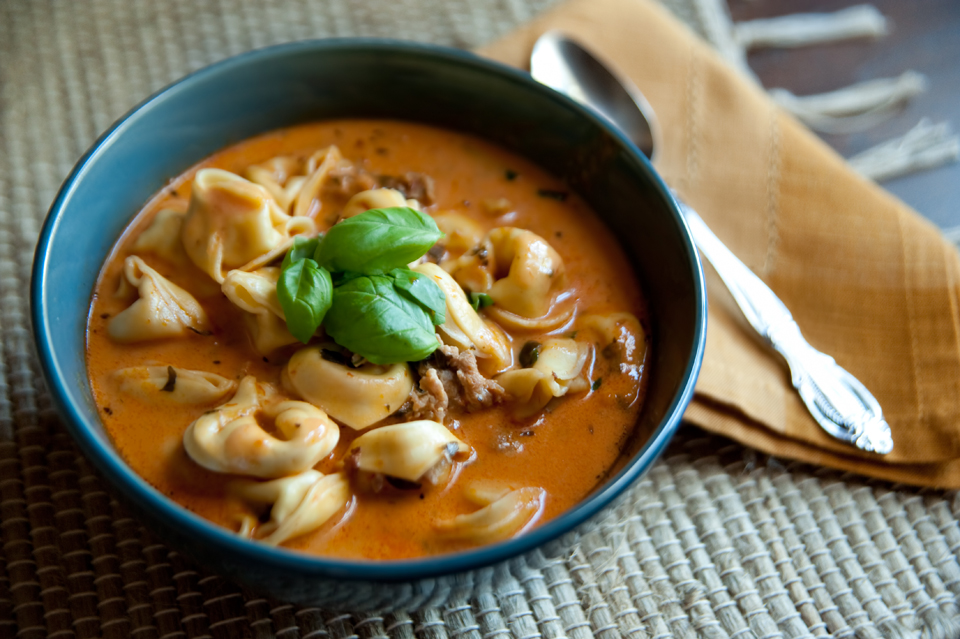 Here is what I did…
Ingredients: 
1 large package of 3 cheese tortellini
1 jar of favorite pasta sauce (I used Classico)
3 cups chicken stock
1 package of fresh Italian sausage (I used a turkey sausage for the last batch and it was just as tasty)
1 8oz carton of cream (do your taste buds a favor and use the real stuff)
3/4 cup of freshly chopped basil
*Red pepper flakes to taste (you can obviously skip this, but I love spicy food)
You need one big pot for this. It really doesn't get a whole lot easier. Take sausage out of casing and cook on medium heat until browned. Drain if necessary and return to pot. Add chicken stock and pasta sauce and bring to a boil. Add tortellini and turn down the heat a bit. Simmer for about 6-7 minutes or until tortellini is cooked. Remove pot from heat and slowly stir in cream and red pepper. Stir in fresh basil and your done. Enjoy :)
The past few weeks in Florida have been more reminiscent of my trip to the Pacific North West than a typical Florida winter. I'm kind of in love with the foggy days we have been having. It is somehow very calming.
Even though I haven't been picking up my camera as much as I would like to lately, I did manage to take a few shots out at my favorite beach the other day. With the fog, wind and lack of tourists it felt like a whole new place. I could have stayed out there all day.