I recently got together with my good friend from The Loft 5 to do some test shots for her friend's baking company. Here are a few of my favorite photos before we dove in and ate the cake ;)
It feels like summer passed in the blink of an eye here in Munich this year. Last week blue berries, peaches and nectarines lined every fruit stand here in the city. I love this time of the year. The time when summer is ending and your trying to get that one last taste before the cooler air sets it…
For my last taste of summer I made some nectarine and blue berry crisp with vanilla ice cream. Nothing brings you back to being a kid than something like this. Here is what I did :)
Ingredients:
filling:
4 ripe nectarines
couple handfuls of blue berries
1/4 cup sugar
1/4 tsp nutmeg
topping:
1 cup old fashioned oats
1/4 cup brown sugar
4 tbsp butter
1 tsp cinnamon
1/2 cup all purpose flour
Pre-heat oven to 375 degrees. In one bowl combine blue berries, sliced nectarines, white sugar, and nutmeg. Set aside. In a separate bowl combine oats, flour, brown sugar, cinnamon, and butter and mix together with hands until the topping mixture sticks together in small clumps.
Put fruit in bottom of oven safe baking dishes and sprinkle topping mixture on top. Bake until fruit is bubbly and topping is a golden brown. (about 45 min) Let cool for a few minutes and top with vanilla ice cream and serve warm. (also tastes great the next day cold ;)
This past week I attended a photography workshop in Tuscany hosted by the lovely women of Cannelle et Vanille and La Porte Rouge.  While I had been very excited about the whole trip and learning more about my trade, I could not have imagined the inspiration that would come from Nadia and Aran…as well as the other amazing women who attended.
I cannot wait to share the stories from Tuscany in the spring, the food, and the people I met. I went there for a better understanding of food photography and styling, but left with so so much more….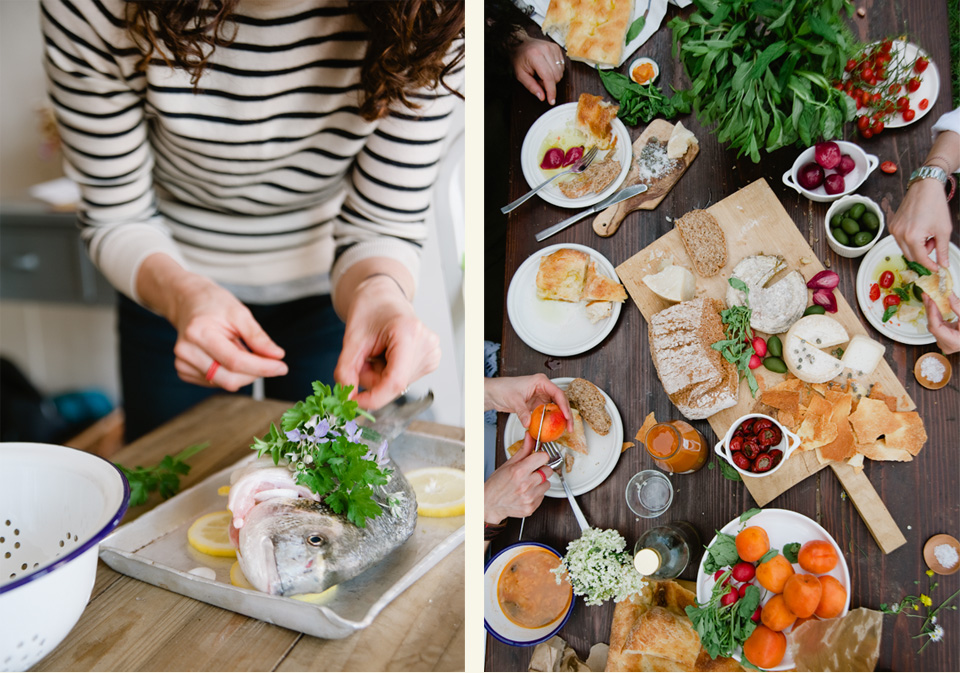 More photos coming very soon :)